Departament de Pedagogia Aplicada
The Universitat Autònoma de Barcelona is a referent in Europe so much for its teaching quality as for its commitment to innovation in research. The University was founded in 1968 and it has become a model to follow because of its will to contribute to social progress by training the professionals required by the most dynamic economic and social sectors in the country.
The UAB was one of the first universities of the Spanish State in being acknowledged as Campus of International Excellence. This Program promotes alliances of institutions that have a common strategic project aiming to create an academic, scientific, entreprenurial and innovative environment to get a high international visibility. The University proposal is the project "UABCEI: Aposta pel coneixement i la innovació" (UABCIE: Committment to knowledge and innovation). This is an strategic plan that seeks to make a dynamic RDI environment aiming to make the UAB one of the best European Universities.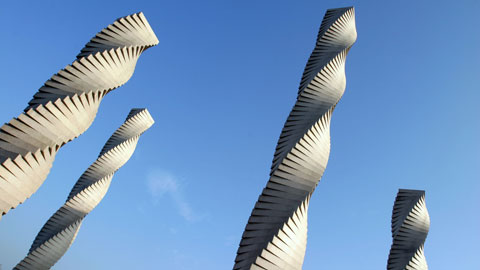 Recent Submissions
(Date of defense:

18-10-2019

)

Aquest treball explora el grau d'inclusió de l'alumnat amb sordesa a l'aula de música d'Educació Infantil (EI) i Educació Primària (EP) en una comarca catalana, en termes de gaudi, participació i assoliment en les activitats ...

(Date of defense:

13-12-2019

)

El present treball es centra en la identificació de factors relacionats amb la permanència estudiantil. Va ser portat a terme a la Institució d'Educació Superior Politècnic Internacional (Bogotà, Colòmbia). Sota un ...

(Date of defense:

29-10-2019

)

Aquesta investigació ha tingut com a objectiu analitzar les pràctiques avaluatives del professorat que es exerceix en contextos vulnerables, amb el propòsit d'identificar les estratègies utilitzades per aquest, per atendre ...

(Date of defense:

06-11-2019

)

Aquesta investigació presenta els resultats de les interaccions que es generen a l'aula, en tres col·legis de la XV regió de Xile. Per a això, es van observar nou pràctiques pedagògiques efectives, considerant les dimensions ...

(Date of defense:

20-11-2019

)

La demanda pel canvi i educatiu la millora educativa mai s'havia posicionat tan fortament a la història de Xile com ho ha fet durant la darrera dècada. El sorgiment de la Societat del Coneixement, sumat a les nombroses ...