Departament de Pedagogia Aplicada
The Universitat Autònoma de Barcelona is a referent in Europe so much for its teaching quality as for its commitment to innovation in research. The University was founded in 1968 and it has become a model to follow because of its will to contribute to social progress by training the professionals required by the most dynamic economic and social sectors in the country.
The UAB was one of the first universities of the Spanish State in being acknowledged as Campus of International Excellence. This Program promotes alliances of institutions that have a common strategic project aiming to create an academic, scientific, entreprenurial and innovative environment to get a high international visibility. The University proposal is the project "UABCEI: Aposta pel coneixement i la innovació" (UABCIE: Committment to knowledge and innovation). This is an strategic plan that seeks to make a dynamic RDI environment aiming to make the UAB one of the best European Universities.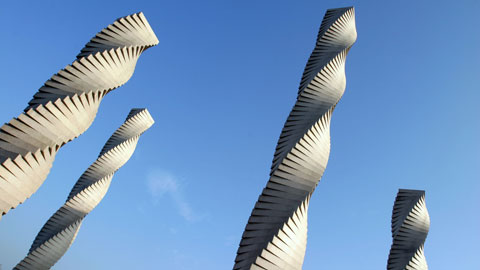 Recent Submissions
(Date of defense:

08-02-2019

)

Las universidades chilenas vienen desarrollando hace algunos años programas de acción tutorial con foco en los estudiantes de nuevo ingreso, dado el perfil de las nuevas generaciones que en general se caracteriza por ...

(Date of defense:

16-01-2019

)

La present investigació doctoral s'emmarca en l'àmbit de l'educació superior, particularment, en el finançament per acompliment de les universitats xilenes i l'impacte que aquest mecanisme té sobre els resultats acadèmics ...

(Date of defense:

04-12-2018

)

La educación universitaria tiene por objetivo formar a futuros profesionales que desempeñen su labor con un alto nivel de cualificación. Los conocimientos en Biociencias y la creatividad son una excelente preparación para ...

(Date of defense:

16-11-2018

)

Aquesta tesi tracta d'abordar l'explicació sobre com el disseny, l'organització i la posada en escena d'una pedagogia preventiva sobre la mort a l'escola esdevé un repte i alhora una necessitat de l'escola del segle XXI. ...

(Date of defense:

23-10-2018

)

Teniendo en cuenta la necesidad de cambio de la práctica educativa y de las metodologías de enseñanza debido a la evolución de las condiciones propias de la sociedad contemporánea, se tratan temas relacionados con la ...