Departament de Psiquiatria i de Medicina Legal
The Universitat Autònoma de Barcelona is a referent in Europe so much for its teaching quality as for its commitment to innovation in research. The University was founded in 1968 and it has become a model to follow because of its will to contribute to social progress by training the professionals required by the most dynamic economic and social sectors in the country.
The UAB was one of the first universities of the Spanish State in being acknowledged as Campus of International Excellence. This Program promotes alliances of institutions that have a common strategic project aiming to create an academic, scientific, entreprenurial and innovative environment to get a high international visibility. The University proposal is the project "UABCEI: Aposta pel coneixement i la innovació" (UABCIE: Committment to knowledge and innovation). This is an strategic plan that seeks to make a dynamic RDI environment aiming to make the UAB one of the best European Universities.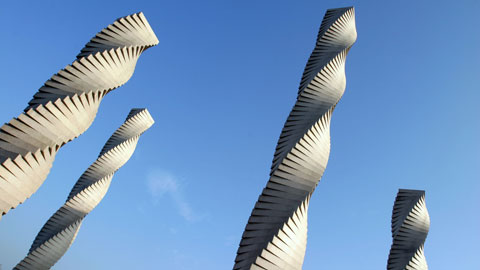 Recent Submissions
(Date of defense:

19-11-2018

)

Introducción: La impulsividad es un constructo multidimensional de gran importancia, puesto que se encuentra presente en muchos trastornos psiquiátricos, entre otros, los trastornos por uso de sustancias (TUS), los trastornos ...

(Date of defense:

19-11-2018

)

Los Signos Neurológicos Menores (SNM), entendidos como alteraciones neurológicas que no tienen una localización específica a nivel cerebral, presentan una mayor prevalencia en los pacientes con esquizofrenia que en la ...

(Date of defense:

26-10-2018

)

La discinesia tardía se observó por primera vez como un efecto secundario tardío de los fármacos antipsicóticos a finales de la década de 1950. Aparece como movimientos involuntarios simples o complejos, repetitivos e ...

(Date of defense:

25-07-2018

)

La historia de la Psicología refleja el interés por las formas y estructura del ser humano, siendo cráneo y rostro las más estudiadas para discernir aspectos de la personalidad. Por su relevancia en numerosos trastornos ...

(Date of defense:

28-05-2018

)

Evidència derivada de múltiples camps d'estudi ha establert que el cerebel està involucrat en funcions motores, cognitives, i afectives. Estudis anatòmics revelen que el cerebel està connectat a zones motores i no motores ...