Departament de Psiquiatria i de Medicina Legal
The Universitat Autònoma de Barcelona is a referent in Europe so much for its teaching quality as for its commitment to innovation in research. The University was founded in 1968 and it has become a model to follow because of its will to contribute to social progress by training the professionals required by the most dynamic economic and social sectors in the country.
The UAB was one of the first universities of the Spanish State in being acknowledged as Campus of International Excellence. This Program promotes alliances of institutions that have a common strategic project aiming to create an academic, scientific, entreprenurial and innovative environment to get a high international visibility. The University proposal is the project "UABCEI: Aposta pel coneixement i la innovació" (UABCIE: Committment to knowledge and innovation). This is an strategic plan that seeks to make a dynamic RDI environment aiming to make the UAB one of the best European Universities.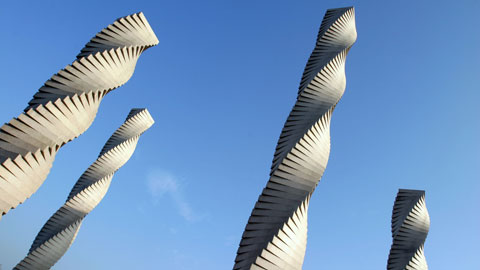 Recent Submissions
(Date of defense:

25-06-2018

)

Pritchard, Kurt Schneider i Cleckley, entre d'altres, han anat definint al llarg dels darrers dos segles el constructe de la psicopatia, fins que a les últimes dècades de la segona meitat del segle XX Hare l'operativitza ...

(Date of defense:

11-12-2018

)

El proyecto de la tesis doctoral (mención internacional) es un trabajo trifásico de investigación que elabora críticamente el fenómeno de la somatización en entornos de atención primaria de salud entre inmigrantes y nativos ...

(Date of defense:

22-11-2018

)

Molts trastorns del moviment observats en pacients esquizofrènics passen desapercebuts, especialment els de lleu o moderada intensitat o bé els associats amb anosognosia. El valor dels moviments extrapiramidals i específicament ...

(Date of defense:

29-06-2018

)

Existen escasos trabajos realizados en niños y adolescentes con trastorno bipolar (TBP) en los que se evalue la estructura del sueño. Además, los estudios presentan diferencias metodológicas y reportan resultados ...

(Date of defense:

07-09-2018

)

Introducció: Les persones que pateixen malalties neurològiques com l'esclerosi múltiple (EM) i la malaltia de Parkinson (MP), poden constituir un grup de risc per la seguretat en la conducció de vehicles. Resulta difícil ...