Departament de Psiquiatria i de Medicina Legal
The Universitat Autònoma de Barcelona is a referent in Europe so much for its teaching quality as for its commitment to innovation in research. The University was founded in 1968 and it has become a model to follow because of its will to contribute to social progress by training the professionals required by the most dynamic economic and social sectors in the country.
The UAB was one of the first universities of the Spanish State in being acknowledged as Campus of International Excellence. This Program promotes alliances of institutions that have a common strategic project aiming to create an academic, scientific, entreprenurial and innovative environment to get a high international visibility. The University proposal is the project "UABCEI: Aposta pel coneixement i la innovació" (UABCIE: Committment to knowledge and innovation). This is an strategic plan that seeks to make a dynamic RDI environment aiming to make the UAB one of the best European Universities.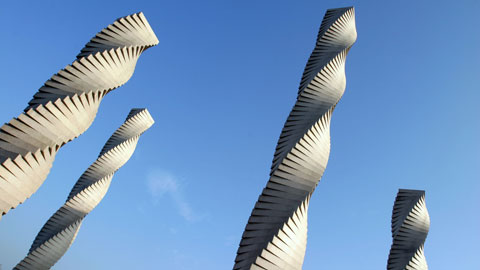 Recent Submissions
(Date of defense:

18-12-2019

)

El Trastorno Límite de la Personalidad (TLP) es una entidad diagnóstica que parte de descripciones antiguas, de carácter polimorfo, realizadas por psiquiatras clásicos en las que ya se describían personalidades inestables. ...

(Date of defense:

19-12-2019

)

La labilitat emocional (LE) és una característica comú associada al TDAH. D'acord amb l'evidència recent, la prevalença dels símptomes de LE és entorn al 25-45% en nens i d'entre el 39-70% en adults amb TDAH i ha estat ...

(Date of defense:

12-12-2019

)

La repercusión social de la depresión viene determinada por su alta prevalencia y las importantes consecuencias a nivel familiar y laboral siendo una de las principales causas de incapacidad y mortalidad. Estos datos ponen ...

(Date of defense:

21-11-2019

)

La prevalencia del TDAH en pacientes con Trastorno por Consumo de Sustancias o Trastorno por Uso de Sustancias (TUS) es alta, con un promedio de 14%, que según las estimaciones con los criterios DSM-5 puede variar en 9-33% ...

(Date of defense:

16-11-2018

)

Los trastornos de personalidad (TP) son patrones estables de comportamiento que por su intensidad e inflexibilidad, causan malestar subjetivo o deterioro funcional. Las clasificaciones DSM y CIE han proporcionado durante ...