Programa de Doctorat en Química
The Universitat Autònoma de Barcelona is a referent in Europe so much for its teaching quality as for its commitment to innovation in research. The University was founded in 1968 and it has become a model to follow because of its will to contribute to social progress by training the professionals required by the most dynamic economic and social sectors in the country.
The UAB was one of the first universities of the Spanish State in being acknowledged as Campus of International Excellence. This Program promotes alliances of institutions that have a common strategic project aiming to create an academic, scientific, entreprenurial and innovative environment to get a high international visibility. The University proposal is the project "UABCEI: Aposta pel coneixement i la innovació" (UABCIE: Committment to knowledge and innovation). This is an strategic plan that seeks to make a dynamic RDI environment aiming to make the UAB one of the best European Universities.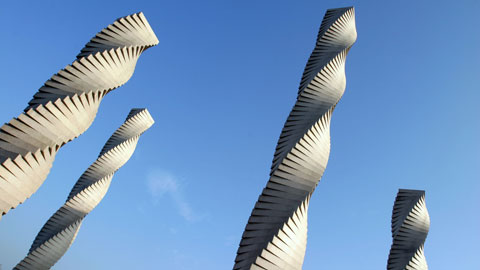 Recent Submissions
(Date of defense:

27-01-2021

)

El desenvolupament de nous (bio)sensors és un camp en ple desenvolupament dins de les necessitats de la Química Analítica i, en general, de la societat. L'ús de sensors està altament estès en la vida quotidiana de les ...

(Date of defense:

19-11-2020

)

Durant els darrers anys la investigació basada en l'ús de nanopartícules metàl·liques (NPs) ha experimentat un creixement exponencial. La mida tant petita que tenen aquests materials els proporciona unes propietats úniques, ...

(Date of defense:

17-12-2020

)

Les nanopartícules tenen un gran impacte en múltiples camps científics principalment a causa d'i) la seva gran superfície específica i ii) la possibilitat d'ajustar l'estructura electrònica del material modificant la seva ...

(Date of defense:

22-09-2020

)

El seleni és essencial per a la salut humana Les fonts de Se s'obtenen en gran mesura del consum de vegetals, ja que el cos humà no pot sintetitzar de forma eficaç les espècies de Se orgànic assimilables. El selenit i el ...

(Date of defense:

21-07-2020

)

La present tesi doctoral està enfocada en la síntesi i estudi de dues grans famílies de polímers i està dividida en dos capítols: poliuretans fluorats i polibenzoxazines. Els poliuretans tenen una enorme importància ...