Departament de Biologia Animal, de Biologia Vegetal i d'Ecologia
The Universitat Autònoma de Barcelona is a referent in Europe so much for its teaching quality as for its commitment to innovation in research. The University was founded in 1968 and it has become a model to follow because of its will to contribute to social progress by training the professionals required by the most dynamic economic and social sectors in the country.
The UAB was one of the first universities of the Spanish State in being acknowledged as Campus of International Excellence. This Program promotes alliances of institutions that have a common strategic project aiming to create an academic, scientific, entreprenurial and innovative environment to get a high international visibility. The University proposal is the project "UABCEI: Aposta pel coneixement i la innovació" (UABCIE: Committment to knowledge and innovation). This is an strategic plan that seeks to make a dynamic RDI environment aiming to make the UAB one of the best European Universities.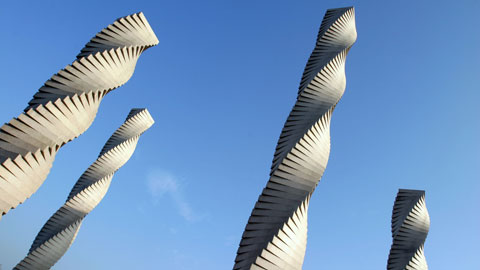 Recent Submissions
(Date of defense:

26-10-2018

)

La función circadiana es esencial para el crecimiento y adaptación de las plantas a su entorno. La maquinaria molecular responsable de la generación de ritmos circadianos está basada en la expresión rítmica de genes cuyo ...

(Date of defense:

05-10-2018

)

La crema prescrita consisteix en l'ús planificat del foc en condicions ambientals adequades per tal d'aconseguir objectius de gestió prèviament definits. S'executa amb l'objectiu de reduir el risc d'incendis tot i que també ...

(Date of defense:

21-09-2018

)

El estudio de life histories proporciona información sobre la biología y ecología de las especies, incluyendo las condiciones ecológicas de su ecosistema, su biodiversidad, su demografía y su vulnerabilidad. La life history ...

(Date of defense:

17-07-2018

)

La luz proporciona energía para la fotosíntesis e información sobre el medio ambiente circundante. La información lumínica avisa de situaciones desafiantes, como la proximidad de la vegetación y la sombra, que requiere de ...

(Date of defense:

26-07-2018

)

El canvi climàtic, produït per l'increment de la concentració de gasos d'efecte hivernacle a l'atmosfera, amenaça la integritat del nostre planeta. En aquestes circumstàncies el biochar, material obtingut a partir de ...