Departament de Didàctica de l'Expressió Musical, Plàstica i Corporal
The Universitat Autònoma de Barcelona is a referent in Europe so much for its teaching quality as for its commitment to innovation in research. The University was founded in 1968 and it has become a model to follow because of its will to contribute to social progress by training the professionals required by the most dynamic economic and social sectors in the country.
The UAB was one of the first universities of the Spanish State in being acknowledged as Campus of International Excellence. This Program promotes alliances of institutions that have a common strategic project aiming to create an academic, scientific, entreprenurial and innovative environment to get a high international visibility. The University proposal is the project "UABCEI: Aposta pel coneixement i la innovació" (UABCIE: Committment to knowledge and innovation). This is an strategic plan that seeks to make a dynamic RDI environment aiming to make the UAB one of the best European Universities.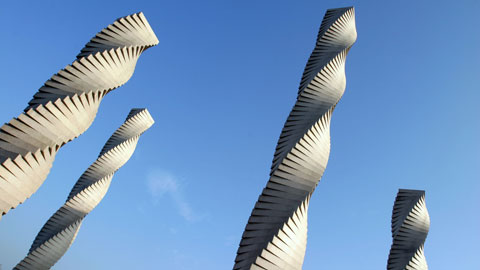 Recent Submissions
(Date of defense:

06-11-2018

)

La presente tesis doctoral se enmarca en la enseñanza de la improvisación musical, en el área del aprendizaje instrumental. A través del análisis de las diferentes fuentes que nutren la investigación se pudo evidenciar una ...

(Date of defense:

27-09-2018

)

Esta investigación comprende a la educación musical como una disciplina esencialmente interdisciplinar y, de esta forma, la convierte en una aportación para el desarrollo humano de forma integral. Para este fin, la utilización ...

(Date of defense:

29-09-2017

)

Este trabajo doctoral versa sobre el patrimonio musical mapuche y su transmisión en la comunidad y en la escuela. En el análisis de las fuentes documentales se pudo evidenciar que los estudios sobre el patrimonio musical ...

(Date of defense:

14-12-2016

)

Històricament, pel conjunt de variables que entren en joc en els mecanismes d'ensenyament i aprenentatge, la definició i categorització del concepte d'estratègia ha esdevingut en sí mateixa un motiu de discussió teòrica ...

(Date of defense:

13-07-2016

)

El desenvolupament de la consciència corporal en la pràctica d'un instrument musical ha esdevingut objecte d'interès emergent en l'àmbit de la investigació acadèmica. Cada dia hi ha més músics instrumentistes que practiquen ...