Departament de Didàctica de l'Expressió Musical, Plàstica i Corporal
The Universitat Autònoma de Barcelona is a referent in Europe so much for its teaching quality as for its commitment to innovation in research. The University was founded in 1968 and it has become a model to follow because of its will to contribute to social progress by training the professionals required by the most dynamic economic and social sectors in the country.
The UAB was one of the first universities of the Spanish State in being acknowledged as Campus of International Excellence. This Program promotes alliances of institutions that have a common strategic project aiming to create an academic, scientific, entreprenurial and innovative environment to get a high international visibility. The University proposal is the project "UABCEI: Aposta pel coneixement i la innovació" (UABCIE: Committment to knowledge and innovation). This is an strategic plan that seeks to make a dynamic RDI environment aiming to make the UAB one of the best European Universities.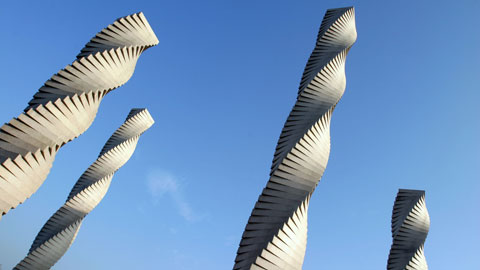 Recent Submissions
(Date of defense:

08-03-2019

)

Esta tesis doctoral analiza e intenta delimitar razones de inclusión y exclusión de músicas populares urbanas (MPU) en tres ámbitos del sistema educacional chileno: el profesorado de educación musical, el currículum oficial ...

(Date of defense:

27-02-2019

)

El projecte de recerca doctoral, titulat "Cartografiar, Narrar, Juxtaposar, Filmar : Narratives Experimentals per a l'Educació", proposa una reflexió sobre la relació entre art i educació, i més concretament sobre com les ...

(Date of defense:

03-12-2018

)

Aquesta tesi doctoral està contextualitzada en un projecte d'innovació educativa en l'etapa d'educació primària (6-12 anys) que té per títol "Els compositors entren a l'aula". L'experiència parteix de l'audició i anàlisi ...

(Date of defense:

20-11-2018

)

Aquesta tesi presenta un estudi crític sobre la concepció de la Dramatització a Catalunya i, per extensió, a l'Estat espanyol, en el període comprès entre 1917-2007. La metodologia que hem seguit per fer-ho és a través de ...

(Date of defense:

19-12-2018

)

Aquesta tesi cobreix un periode i un àmbit de l'Historia educativa espanyola poc coneguts, com són l'Educació primària que hom va prescriure entre 1936 i 1970 durant la Dictadura franquista, amb especial atenció a l'Educació ...