Departament de Filologia Catalana
The Universitat Autònoma de Barcelona is a referent in Europe so much for its teaching quality as for its commitment to innovation in research. The University was founded in 1968 and it has become a model to follow because of its will to contribute to social progress by training the professionals required by the most dynamic economic and social sectors in the country.
The UAB was one of the first universities of the Spanish State in being acknowledged as Campus of International Excellence. This Program promotes alliances of institutions that have a common strategic project aiming to create an academic, scientific, entreprenurial and innovative environment to get a high international visibility. The University proposal is the project "UABCEI: Aposta pel coneixement i la innovació" (UABCIE: Committment to knowledge and innovation). This is an strategic plan that seeks to make a dynamic RDI environment aiming to make the UAB one of the best European Universities.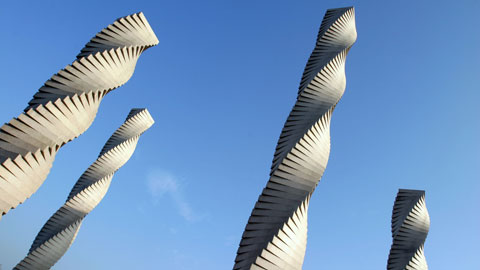 Recent Submissions
(Date of defense:

27-09-2019

)

Aquesta tesi gira a l'entorn del fenomen de l'ascens dels clítics (AC) i la correlació que estableix amb la reestructuració i el control. Els tres objectius principals són: delimitar l'abast de l'AC; oferir una aproximació ...

(Date of defense:

18-12-2018

)

Resums pendents

(Date of defense:

24-11-2018

)

El objetivo de esta tesis es estudiar la distribución de los sujetos en español y en griego como L2, dado que ambas lenguas comparten la propiedad del sujeto nulo. Por eso, representan un término de comparación relevante ...

(Date of defense:

12-11-2018

)

Aquesta tesi explora aspectes de la variació microparamètrica que es troba en la complementació defectiva dels verbs causatius i de percepció en les llengües romàniques. En aquest estudi s'analitzen les oracions d'infinitiu ...

(Date of defense:

28-09-2018

)

La versió d'Andreu Febrer de la Commedia de Dante: biografia del traductor, estudi del manuscrit, anàlisi de la traducció i edició dels cants I-XX de l'Inferno El poeta vigatà Andreu Febrer (ca. 1374 - 1441/44) va ...