Departament de Filologia Catalana
The Universitat Autònoma de Barcelona is a referent in Europe so much for its teaching quality as for its commitment to innovation in research. The University was founded in 1968 and it has become a model to follow because of its will to contribute to social progress by training the professionals required by the most dynamic economic and social sectors in the country.
The UAB was one of the first universities of the Spanish State in being acknowledged as Campus of International Excellence. This Program promotes alliances of institutions that have a common strategic project aiming to create an academic, scientific, entreprenurial and innovative environment to get a high international visibility. The University proposal is the project "UABCEI: Aposta pel coneixement i la innovació" (UABCIE: Committment to knowledge and innovation). This is an strategic plan that seeks to make a dynamic RDI environment aiming to make the UAB one of the best European Universities.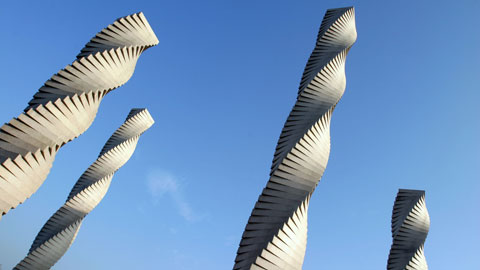 Recent Submissions
(Date of defense:

17-01-2020

)

La tesi parteix de la hipòtesi que el sistema de notació coreogràfica de la Cinetografia Laban / Labanotation és un sistema d'escriptura capaç de transcriure i transmetre la dansa a través del paper a partir de l'anàlisi ...

(Date of defense:

20-09-2019

)

Entre 1880 y 1933, en algunas partes de Europa, principalmente en Inglaterra y en Alemania, surgieron unas escuelas, a priori dedicadas a las artes plásticas, el diseño y la arquitectura, en las que se emplearon herramientas ...

(Date of defense:

21-11-2019

)

La tesi analitza l'ample recorregut del Ballet Contemporani de Barcelona, per la seva peculiaritat històrica i pel seu treball continuat de vint anys, a partir de les poètiques coreogràfiques i dels autors que les van dur ...

(Date of defense:

19-11-2019

)

Esta disertación tiene como objetivo investigar experimentalmente la interpretación de la negación en chino mandarín (MC), a saber, cuando se combinan múltiples expresiones negativas en una oración, cuando las expresiones ...

(Date of defense:

11-11-2019

)

La presente investigación trata de la variación del lenguaje y presumiblemente cambio desde la perspectiva teórica de los estudios en tiempo aparente. Su objetivo es explorar la retención o fusión de los contrastes vocálicos ...