Programa de Doctorat en Pediatria, Obstetrícia i Ginecologia
The Universitat Autònoma de Barcelona is a referent in Europe so much for its teaching quality as for its commitment to innovation in research. The University was founded in 1968 and it has become a model to follow because of its will to contribute to social progress by training the professionals required by the most dynamic economic and social sectors in the country.
The UAB was one of the first universities of the Spanish State in being acknowledged as Campus of International Excellence. This Program promotes alliances of institutions that have a common strategic project aiming to create an academic, scientific, entreprenurial and innovative environment to get a high international visibility. The University proposal is the project "UABCEI: Aposta pel coneixement i la innovació" (UABCIE: Committment to knowledge and innovation). This is an strategic plan that seeks to make a dynamic RDI environment aiming to make the UAB one of the best European Universities.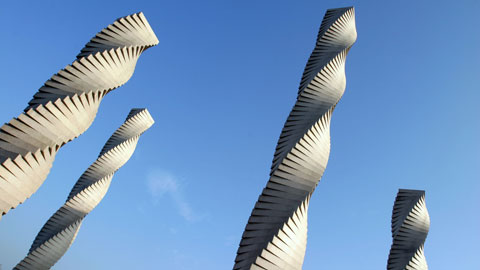 Recent Submissions
(Date of defense:

19-02-2021

)

Introducció Es presenta l'assaig sobre administració de butilbromur d'hioscina durant la dilatació en cas de cèrvix rígid i es presenta l'assaig clínic sobre l'efectivitat de l'aplicació de calor en el dolor lumbar i ...

(Date of defense:

14-12-2020

)

Antecedents: L'ecografia pèlvica uterina (PUS) de l'úter i els ovaris permet el diagnòstic de canvis en el desenvolupament sexual. Tanmateix, els valors de referència utilitzats a Espanya provenen d'estudis antics portats ...

(Date of defense:

30-11-2020

)

Introducció La discinèsia ciliar primària (DCP) és una malaltia minoritària (1:15.000 nounats) caracteritzada per una alteració a l'estructura i funció ciliar que impedeix el correcte aclariment de les secrecions ...

(Date of defense:

13-11-2020

)

Estudi de cohorts prospectiu de 10 anys de duració, de les pacients intervingudes d'incontinència urinària d'esforç (IUE) mitjançant banda suburetral transobturadora (TOT), des de març de 2004 fins al desembre de 2006, ...

(Date of defense:

27-11-2020

)

En aquests moments el Diagnòstic Prenatal està subjecte a una evolució frenètica, que permet cada dia un abordatge més complet en relació amb dues aproximacions: les tècniques d'imatge i les noves tecnologies de laboratori, ...