Departament de Biologia Cel·lular, de Fisiologia i d'Immunologia
The Universitat Autònoma de Barcelona is a referent in Europe so much for its teaching quality as for its commitment to innovation in research. The University was founded in 1968 and it has become a model to follow because of its will to contribute to social progress by training the professionals required by the most dynamic economic and social sectors in the country.
The UAB was one of the first universities of the Spanish State in being acknowledged as Campus of International Excellence. This Program promotes alliances of institutions that have a common strategic project aiming to create an academic, scientific, entreprenurial and innovative environment to get a high international visibility. The University proposal is the project "UABCEI: Aposta pel coneixement i la innovació" (UABCIE: Committment to knowledge and innovation). This is an strategic plan that seeks to make a dynamic RDI environment aiming to make the UAB one of the best European Universities.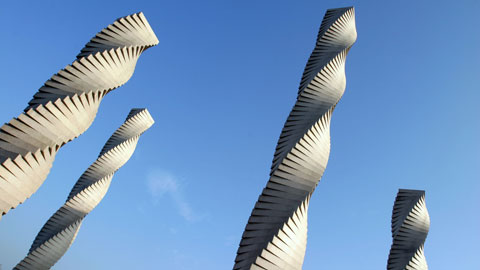 Recent Submissions
(Date of defense:

26-10-2018

)

Les respostes immunològiques descontrolades obstaculitzen la regeneració de teixits danyats i el transplantament d'òrgans, i provoquen al·lèrgies i trastorns autoimmunitaris, causant morbiditat i mortalitat. Un d'aquests ...

(Date of defense:

12-11-2018

)

La exposición a estrés durante la adolescencia ejerce efectos conductuales a largo plazo que pueden estar relacionados con un incremento en el desarrollo de enfermedades mentales. En adultos, la posibilidad de control de ...

(Date of defense:

23-11-2018

)

El trasplante renal (TR) es la mejor aproximación terapéutica para la enfermedad renal crónica (ERC) en estado terminal. Sin embargo, en la práctica clínica, la monitorización de la función renal se realiza, principalmente, ...

(Date of defense:

16-11-2018

)

Moonlighting (multitasking, multifunctional) es la capacidad de algunas proteínas de ejecutar dos o más funciones bioquímicas. Normalmente, las proteínas moonlighting son descubiertas por "serendipia". La multifuncionalidad ...

(Date of defense:

08-11-2018

)

Aunque la mayoría de los estudios sobre estrés agudo se centran en la respuesta a cada estímulo por separado, la posible interacción entre estímulos estresantes, de diferente o similar naturaleza, tiene una gran relevancia ...