Programa de Doctorat en Educació
The Universitat Autònoma de Barcelona is a referent in Europe so much for its teaching quality as for its commitment to innovation in research. The University was founded in 1968 and it has become a model to follow because of its will to contribute to social progress by training the professionals required by the most dynamic economic and social sectors in the country.
The UAB was one of the first universities of the Spanish State in being acknowledged as Campus of International Excellence. This Program promotes alliances of institutions that have a common strategic project aiming to create an academic, scientific, entreprenurial and innovative environment to get a high international visibility. The University proposal is the project "UABCEI: Aposta pel coneixement i la innovació" (UABCIE: Committment to knowledge and innovation). This is an strategic plan that seeks to make a dynamic RDI environment aiming to make the UAB one of the best European Universities.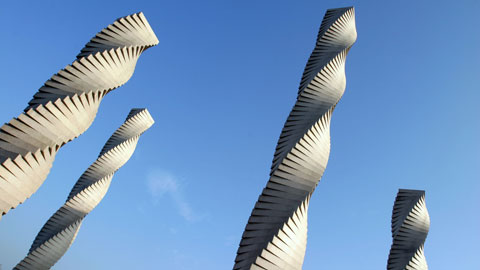 Recent Submissions
(Date of defense:

21-12-2020

)

La present tesi doctoral té la finalitat d'aconseguir una major claredat en la identificació de les dificultats en l'accés a la universitat dels estudiants procedents de vies no habituals a les universitats públiques ...

(Date of defense:

01-02-2021

)

Aquesta investigació pretén dibuixar quin és el lloc de les dones a l'ensenyament de la història a Itàlia i en la formació del professorat. La desigualtat que encara hi ha entre homes i dones al país, la feminització de ...

(Date of defense:

04-02-2021

)

L'avaluació dels centres educatius ha estat una estratègia implementada com a eina per a la millora. No obstant això, escassos estudis han abordat els processos i eventuals assoliments experimentats per les escoles en la ...

(Date of defense:

12-03-2021

)

Vivim en un món que està experimentant transformacions profundes en el qual semblés que tots/es fóssim cada vegada més connectats/es, teixint una gran interdependència. Però, mentre que en aquest context multicultural ...

(Date of defense:

29-01-2021

)

La recerca versa sobre les representacions que l'estudiantat i el professorat té sobre la periodització en contextos de diversitat ètnica (poble maputxe a Xile). El temps històric i la periodització són artefactes significatius ...