Programa de Doctorat en Metodologia de la Recerca Biomèdica i Salut Pública
The Universitat Autònoma de Barcelona is a referent in Europe so much for its teaching quality as for its commitment to innovation in research. The University was founded in 1968 and it has become a model to follow because of its will to contribute to social progress by training the professionals required by the most dynamic economic and social sectors in the country.
The UAB was one of the first universities of the Spanish State in being acknowledged as Campus of International Excellence. This Program promotes alliances of institutions that have a common strategic project aiming to create an academic, scientific, entreprenurial and innovative environment to get a high international visibility. The University proposal is the project "UABCEI: Aposta pel coneixement i la innovació" (UABCIE: Committment to knowledge and innovation). This is an strategic plan that seeks to make a dynamic RDI environment aiming to make the UAB one of the best European Universities.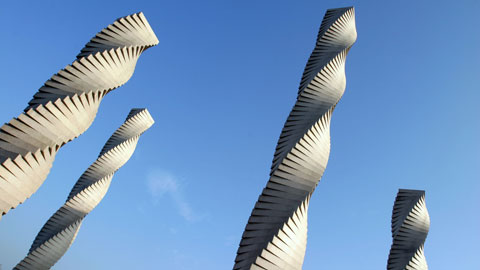 Recent Submissions
(Date of defense:

08-02-2021

)

Antecedents: La malaltia pulmonar obstructiva crònica (MPOC) és una afecció d'alta prevalença que afecta el 12% de la població mundial; és causada per una inflamació crònica de les vies respiratòries i els pulmons. Aquesta ...

(Date of defense:

04-12-2020

)

Introducció. La millora de l'adequació de la pràctica clínica fa referència a l'elecció de proves diagnòstiques, tractaments i altres prestacions que, segons l'evidència científica, tenen més beneficis que riscos, un balanç ...

(Date of defense:

28-01-2021

)

Antecedents Les revisions sistemàtiques (RS) utilitzen un mètode sistemàtic i explícit per sintetitzar l'evidència que respon a una pregunta d'investigació específica. La diversitat, complexitat i dispersió de recursos i ...

(Date of defense:

11-12-2020

)

Antecedents Les guies de pràctica clínica (GCP) són eines de transferència de coneixement que poden facilitar la presa de decisions informades, millorar l'atenció sanitària, reduir la variabilitat no desitjada i ...

(Date of defense:

02-12-2020

)

El càncer oral és considerat, globalment, un problema de salut pública. Aquest té una taxa de supervivència al cap de 5 anys del 50%, ja que el seu diagnòstic es realitza, en general, en estadis avançats. Pel que fa al seu ...