Programa de Doctorat en Psiquiatria
The Universitat Autònoma de Barcelona is a referent in Europe so much for its teaching quality as for its commitment to innovation in research. The University was founded in 1968 and it has become a model to follow because of its will to contribute to social progress by training the professionals required by the most dynamic economic and social sectors in the country.
The UAB was one of the first universities of the Spanish State in being acknowledged as Campus of International Excellence. This Program promotes alliances of institutions that have a common strategic project aiming to create an academic, scientific, entreprenurial and innovative environment to get a high international visibility. The University proposal is the project "UABCEI: Aposta pel coneixement i la innovació" (UABCIE: Committment to knowledge and innovation). This is an strategic plan that seeks to make a dynamic RDI environment aiming to make the UAB one of the best European Universities.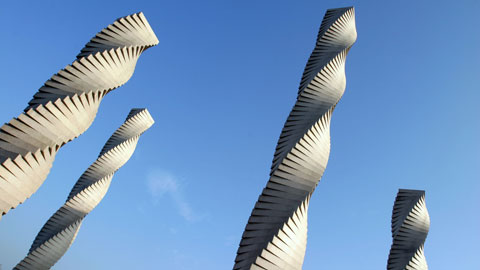 Recent Submissions
(Date of defense:

08-03-2021

)

Presentació: La degeneració frontotemporal (DFT) ocupa el segon lloc després de la Malaltia d'Alzheimer (EA) en la prevalença de malalties neurodegeneratives en menors de 65 anys. La gravetat de les alteracions clíniques, ...

(Date of defense:

11-01-2021

)

L'esquizofrènia és un trastorn mental sever relativament freqüent i que generalment comporta una greu discapacitat a qui el pateix. Es caracteritza per l'aparició de símptomes psicòtics i deteriorament cognitiu que es ...

(Date of defense:

26-01-2021

)

De moment no s'ha traçat un vincle clar entre etiologia, fisiopatologia i processos biològics en l'esquizofrènia, i la seva relació amb símptomes conductuals o cognitius específics. No obstant això, tant el sistema ...

(Date of defense:

21-12-2020

)

L'epilèpsia és una entitat complexa, caracteritzada per la predisposició a patir crisis epilèptiques i, per les seves conseqüències neurobiològiques, cognitives, psicològiques i socials. El tractament farmacològic és la ...

(Date of defense:

18-02-2021

)

En la present tesi s'analitzen diversos aspectes relacionats amb la valoració personal que realitza de l'pacient hospitalitzat en unitats d'aguts de psiquiatria com són l'autoestima, estigma interioritzat, la resistència ...