Institut de Ciència i Tecnologia Ambientals
The Universitat Autònoma de Barcelona is a referent in Europe so much for its teaching quality as for its commitment to innovation in research. The University was founded in 1968 and it has become a model to follow because of its will to contribute to social progress by training the professionals required by the most dynamic economic and social sectors in the country.
The UAB was one of the first universities of the Spanish State in being acknowledged as Campus of International Excellence. This Program promotes alliances of institutions that have a common strategic project aiming to create an academic, scientific, entreprenurial and innovative environment to get a high international visibility. The University proposal is the project "UABCEI: Aposta pel coneixement i la innovació" (UABCIE: Committment to knowledge and innovation). This is an strategic plan that seeks to make a dynamic RDI environment aiming to make the UAB one of the best European Universities.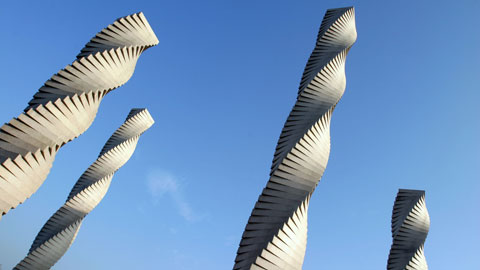 Recent Submissions
(Date of defense:

09-12-2019

)

Como resultado de sus interacciones e interdependencias con las personas, los agroecosistemas se obtienen servicios de ecosistemas culturales (SEC) como identidad rural, conocimiento tradicional y ceremonias relacionadas ...

(Date of defense:

03-10-2019

)

Els pagaments dels serveis ecosistèmics (PSE) han estat promoguts des de la dècada dels noranta per institucions globals, ONGs de conservació i governs nacionals i regionals per incentivar els propietaris a mantenir la ...

(Date of defense:

18-02-2020

)

Aquest estudi busca proporcionar una reflexió teòrica inicial sobre la importància d'entendre el territori de l'Àrea de Biosfera Macizo del Cajas (ABMC) a sud de l'Equador i la seva gestió des de la complexitat, com a eina ...

(Date of defense:

10-01-2020

)

En les últimes dècades, el coneixement agroecològic tradicional (CAeT) ha patit un ràpid procés d'erosió i privatització, especialment en contextos industrialitzats. Nombroses iniciatives de conservació del CAeT han sorgit ...

(Date of defense:

21-05-2020

)

Estudiar els productes d' Apis mellifera derivats dels recursos botànics (mel, melat, pol·len i pròpoli), és útil per a caracteritzar i posar en valor els productes de l' abella d' un territori i per a comprendre les ...