Programa de Doctorat en Història Comparada, Política i Social
The Universitat Autònoma de Barcelona is a referent in Europe so much for its teaching quality as for its commitment to innovation in research. The University was founded in 1968 and it has become a model to follow because of its will to contribute to social progress by training the professionals required by the most dynamic economic and social sectors in the country.
The UAB was one of the first universities of the Spanish State in being acknowledged as Campus of International Excellence. This Program promotes alliances of institutions that have a common strategic project aiming to create an academic, scientific, entreprenurial and innovative environment to get a high international visibility. The University proposal is the project "UABCEI: Aposta pel coneixement i la innovació" (UABCIE: Committment to knowledge and innovation). This is an strategic plan that seeks to make a dynamic RDI environment aiming to make the UAB one of the best European Universities.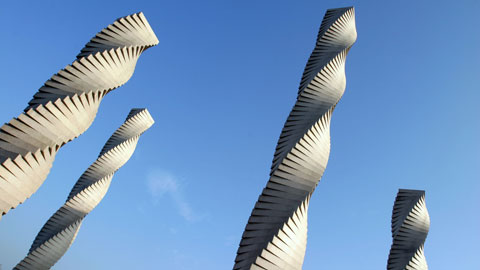 Recent Submissions
(Date of defense:

23-02-2021

)

La contribució del treball de les dones, tot i que desvaloritzat i invisible, va ser fonamental en la industrialització de Catalunya i sense ell no es pot entendre íntegrament ni el desenvolupament econòmic ni l'evolució ...

(Date of defense:

22-12-1993

)

Medicina i guerra a l'Europa baix-medieval és un estudi del procés de creació i desenvolupament del nou sistema mèdic, que va aparèixer a l'Occident llatí a partir de la darreria del segle XIII, centrat en l'anàlisi de la ...

(Date of defense:

18-01-2021

)

El bandolerisme és un fenomen que, durant anys, ha estat present en l'imaginari popular de la societat i, amb el pas dels segles, en aquells indrets on els bandolers van desenvolupar la seva activitat, s'hi ha dibuixat una ...

(Date of defense:

04-12-2020

)

La Seu d'Urgell és una població que s'inclou en una determinada formació social, Catalunya, els grups dirigents de la qual no tenen un Estat propi, ja que el Principat només era una regió perifèrica on el liberalisme havia ...

(Date of defense:

02-12-2020

)

L'objectiu d'aquesta recerca és estudiar per primera vegada des de la distància acadèmica, generacional i ideològica la història del socialisme a Catalunya entre els anys 1945 i 2010, omplint un buit historiogràfic difícil ...