Departament de Traducció i d'Interpretació i d'Estudis de l'Àsia Oriental
The Universitat Autònoma de Barcelona is a referent in Europe so much for its teaching quality as for its commitment to innovation in research. The University was founded in 1968 and it has become a model to follow because of its will to contribute to social progress by training the professionals required by the most dynamic economic and social sectors in the country.
The UAB was one of the first universities of the Spanish State in being acknowledged as Campus of International Excellence. This Program promotes alliances of institutions that have a common strategic project aiming to create an academic, scientific, entreprenurial and innovative environment to get a high international visibility. The University proposal is the project "UABCEI: Aposta pel coneixement i la innovació" (UABCIE: Committment to knowledge and innovation). This is an strategic plan that seeks to make a dynamic RDI environment aiming to make the UAB one of the best European Universities.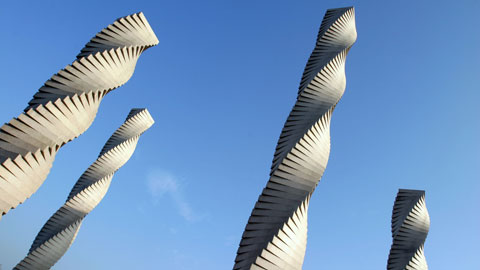 Recent Submissions
(Date of defense:

16-11-2018

)

El objetivo de esta investigación es analizar la relación de la población de origen chino en España con la vivienda tanto en China como en España. Partiendo del estado de la cuestión sobre las características de la vivienda ...

(Date of defense:

05-11-2018

)

Es considera que la segmentació de subtítols, és a dir, la forma en què es divideix el text en un subtítol de dues línies, constitueix un dels paràmetres que influeix en la llegibilitat dels subtítols. Durant més de dues ...

(Date of defense:

19-10-2018

)

Vivimos en la era de la inmediatez informativa, que es también la de la inmediatez en el ocio y el entretenimiento y los estudios y agencias de traducción deben traducir y doblar (o subtitular) series y documentales en ...

(Date of defense:

28-09-2018

)

Desde 2008, el colectivo pakistaní representa una de las poblaciones extranjeras más numerosas de Barcelona. Como ha sucedido en otros países, el patrón migratorio del colectivo ha constado de un primer asentamiento ...

(Date of defense:

19-02-2018

)

Ye Xian és la protagonista d'un relat escrit durant el període Tang que ha sigut definit com "La Ventafocs xinesa" i també com "la primera Ventafocs escrita". He realitzat una anàlisi del conte per demostrar que molts dels ...