Departament de Traducció i d'Interpretació i d'Estudis de l'Àsia Oriental
The Universitat Autònoma de Barcelona is a referent in Europe so much for its teaching quality as for its commitment to innovation in research. The University was founded in 1968 and it has become a model to follow because of its will to contribute to social progress by training the professionals required by the most dynamic economic and social sectors in the country.
The UAB was one of the first universities of the Spanish State in being acknowledged as Campus of International Excellence. This Program promotes alliances of institutions that have a common strategic project aiming to create an academic, scientific, entreprenurial and innovative environment to get a high international visibility. The University proposal is the project "UABCEI: Aposta pel coneixement i la innovació" (UABCIE: Committment to knowledge and innovation). This is an strategic plan that seeks to make a dynamic RDI environment aiming to make the UAB one of the best European Universities.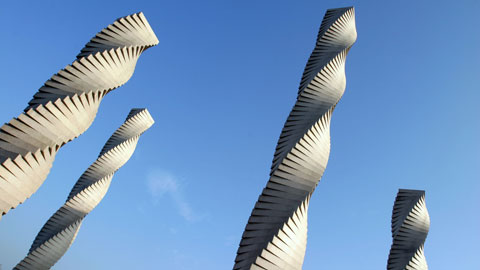 Recent Submissions
(Date of defense:

21-06-2019

)

Nuestra investigación consiste en un estudio descriptivo y contrastivo de dos traducciones al español de la antología poética china Shi Jing, una obra extraordinaria de la literatura china. En concreto, hemos estudiado los ...

(Date of defense:

08-04-2019

)

El público ciego o con baja visión tiene un acceso limitado a los materiales audiovisuales convencionales. La imagen debe ser adaptada a un formato de audio capaz de dotar al espectador con la suficiente información para ...

(Date of defense:

15-10-2018

)

Los objetivos clave de esta tesis fueron explorar el perfil de los traductores involucrados en posedición, establecer el alcance de las competencias y habilidades requeridas, y sugerir una propuesta de formación válida que ...

(Date of defense:

23-11-2018

)

Sent el col·lectiu asiàtic amb més població a Espanya, els immigrants xinesos participen activament en l'economia nacional des de fa dècades i posseeixen un gran potencial econòmic futur, atès que una de les característiques ...

(Date of defense:

16-11-2018

)

El objetivo de esta investigación es analizar la relación de la población de origen chino en España con la vivienda tanto en China como en España. Partiendo del estado de la cuestión sobre las características de la vivienda ...