Departament de Traducció i d'Interpretació i d'Estudis de l'Àsia Oriental
The Universitat Autònoma de Barcelona is a referent in Europe so much for its teaching quality as for its commitment to innovation in research. The University was founded in 1968 and it has become a model to follow because of its will to contribute to social progress by training the professionals required by the most dynamic economic and social sectors in the country.
The UAB was one of the first universities of the Spanish State in being acknowledged as Campus of International Excellence. This Program promotes alliances of institutions that have a common strategic project aiming to create an academic, scientific, entreprenurial and innovative environment to get a high international visibility. The University proposal is the project "UABCEI: Aposta pel coneixement i la innovació" (UABCIE: Committment to knowledge and innovation). This is an strategic plan that seeks to make a dynamic RDI environment aiming to make the UAB one of the best European Universities.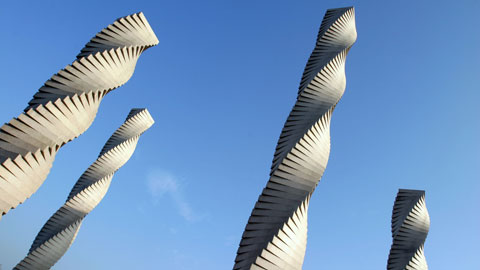 Recent Submissions
(Date of defense:

25-11-2014

)

Esta tesis presenta una investigación empírica sobre el fenómeno de la explicitación en traducciones elaboradas en tres entornos de traducción diferentes con un grado variable de traducción asistida por ordenador (TAO). ...

(Date of defense:

26-07-2019

)

Aquesta tesi tracta l'accessibilitat i les polítiques culturals a Catalunya. Les polítiques en matèria d'accessibilitat en l'àmbit de la cultura són necessàries per garantir el dret de tothom a participar en la vida cultural. ...

(Date of defense:

23-07-2019

)

La metáfora de las partes y el todo sirve para ilustrar los diferentes niveles y capas de esta investigación. El 'todo' del título hace referencia al cuidado y a su circulación en familias transnacionales Qingtianesas, ...

(Date of defense:

22-07-2019

)

La presente tesis doctoral pretende abordar la relación entre la cultura lingüística y la recepción de la identidad de los personajes literarios en las traducciones español-chino. Nuestros objetivos son los siguientes: ...

(Date of defense:

21-06-2019

)

Nuestra investigación consiste en un estudio descriptivo y contrastivo de dos traducciones al español de la antología poética china Shi Jing, una obra extraordinaria de la literatura china. En concreto, hemos estudiado los ...